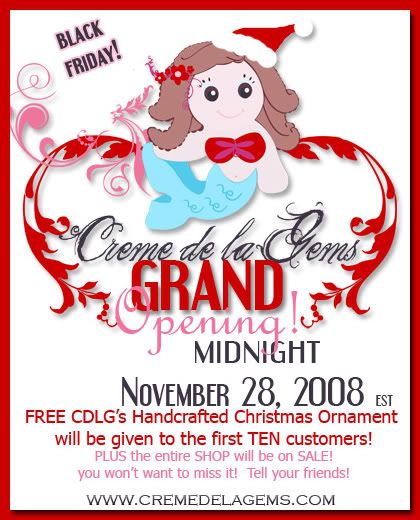 I didn't think I was going to make it this week. I landed in bed for 3 days with
a horrible sinus infection, but aside from that...
The Creme De La Gems Website is going live on Black Friday!!!
That's right! While you are digesting your Thanksgiving Supper, you can be the first to shop
The NEW Creme De La Gems Shop!
Everything will be on SALE and the first TEN customers to make a purchase
will get a FREE Handcrafted Creme De La Gems Christmas Ornament :)
The sale will start at 12 Midnight eastern standard time.
Click on the picture above to go there &
Tell your friends!